FREE INITIAL CONSULTATION
About Cantor Law Group
At the Cantor Law Group, our highly accomplished and experienced divorce and family law attorneys are committed to providing the highest quality legal counsel to individuals that are facing the personal legal issues regarding divorce or other urgent family law matter. These legal problems are often extremely stressful and emotionally draining. Concerns about the outcome and the long-term effects on you and your family are very real; your future finances, issues regarding your children and other critical matters will be decided, and affect you for years into the future. Our team will help guide you through the issues surrounding, divorce, child custody, child support, spousal support, and adoption, among many other areas of family law.
Featured in Image:
Founder, David Michael Cantor &
Partner/Managing Family Law Attorney, Nicholas Boca
When Knowledge & Experience Matters the Most!
Our firm is comprised of aggressive, high quality legal professionals that serve people in all walks of life throughout the Phoenix area. The firm's legal team has appeared in over 200 jury trials combined, and has over 70 years of collective legal experience. Our friendly and exceptionally competent staff of paralegals, investigators and law clerks allows us to seek out any evidence or information needed to support our client's case and pursue a final outcome that reflects their goals and interests.
We represent our clients in all types of divorce cases, including the following: contested divorce, uncontested divorce, high net worth divorce, collaborative divorce, and in arranging a legal separation.
We know that finances are often a matter of contention in a divorce, and we protect our clients in all matters involving community property/property division. We have found that mediation can be a productive alternative with regard to arranging all matters and avoiding the expense and stress of a trial. In either case, you can be confident that your interests and objectives will be our only focus and concern. When one party is making unreasonable demands and is not willing to negotiate, we are highly skilled litigators and know how to present a compelling case for our clients in court. We are beyond aggressive when protecting the interests of our clients.
If you are facing a difficult family law situation like divorce, it's helpful to know that the lawyers with the Cantor Law Group will protect your rights and will work hard to pursue your objectives. We will partner with you through this process and tailor our strategy around your needs and the needs of your family. We are confident in our legal expertise and stand by our proven track record with Family Law cases in Arizona. We are committed to exceeding your expectations and obtaining you a favorable outcome.  Our law firm has an AV® rating from Martindale-Hubbell®, and is listed in the Bar Register of Pre-Eminent Lawyers®. We offer free consultations, so feel free to contact us today to schedule an appointment with an attorney.
What Our Clients Say
Hopper's Helpful Automotive
September 6, 2023
My advice if you are facing divorce, if at all possible attempt to go the mediation route first. However, should you need a family law attorney Caleb McKay & his paralegal Jamie are an excellent team. Prior to hiring a law firm, I poured over dozens of reviews, completed multiple "free consultations", and did hours of research, terrified of making the wrong decision. I never made it to the point of even needing a consultation from Cantor. I initially spoke to Mr. Boca for over 1.5 hrs on a Friday afternoon. At the end of the conversation he stated we could schedule a consultation. I expressed there was no need, he had already answered all of my questions & I wanted to move forward. Caleb was assigned to my case & always did an excellent job answering any questions I had, and trust me, there were plenty. I went through a marathon divorce no thanks to my ex & her lawyer. Caleb excels at making sure you are 110% prepared before you ever step foot in front of a judge or mediator. Divorce is not an enjoyable process, and it's filled with conversations that are not easy to have. At the end of the day I'm confident I made the right choice in hiring Cantor Law Group.
Harper Rose
September 6, 2023
To Whom It May Concern, I am writing to highly recommend Amanda Szpakowski of the Cantor Law Group as an exceptional family law attorney. I have had the privilege of working with Amanda during a challenging, lengthy legal matter, and I can confidently attest to her remarkable qualities and unwavering dedication. Amanda's thoughtfulness, deliberation, and thoroughness set her apart in her field. She approaches every case with meticulous attention to detail, ensuring that no stone is left unturned in her pursuit of the best possible outcome for her clients. Her extensive knowledge and expertise in family law make her an invaluable guide, capable of providing informed and insightful advice at every stage of the legal process. One of Amanda's most remarkable attributes is her relentless commitment to her clients' causes. She approaches each case with a tenacity that is truly unparalleled. She is driven by a determination to achieve the best results for her clients. Her ability to seize opportunities and advocate aggressively for her clients' interests is truly commendable. Amanda's work ethic is nothing short of admirable. She is known for her tireless dedication to her cases, often going above and beyond to ensure that every avenue is explored and every angle considered. Her professionalism and realism in assessing legal situations are qualities that inspire confidence and trust in her clients. In my experience, Amanda has demonstrated an amazing ability to navigate complex legal matters with grace and expertise. Regardless of what the outcome of my case could have been, I am certain that my endorsement of Amanda's exceptional skills and qualities would remain unchanged. Her commitment to her clients and her unwavering pursuit of justice make her a standout in her field. It is without hesitation that I recommend Amanda Szpakowski as a family law attorney. Her qualities of thoughtfulness, dedication, thoroughness, and professionalism make her a formidable advocate and a true asset to her clients. I am grateful for the opportunity to have worked with Amanda and would wholeheartedly entrust her with any legal matter. Respectfully, -Harper Rose
Tabetha Sanders
August 18, 2023
My fiance was going through custody issues with his ex-wife and it can take a toll on any parent involved. However, having Caleb McKay as our attorney during this time of our lives helped make the situation and the stress bearable. Caleb, and his paralegal Jamie Roser, are very knowledgeable and give great legal advice when it is needed. They were also very supportive and at times were a shoulder we did not realize was needed throughout the process. In the event that other people find themselves in a situation where they need a divorce or family lawyer, I would suggest requesting Caleb McKay.
Charles Eckert
August 7, 2023
I had an excellent experience with my attorney, Greg, during my divorce proceedings. He truly made the whole process go smoothly, and I couldn't be more grateful for his support. Greg was always attentive whenever I needed something, promptly addressing any concerns or questions that arose. Even if he didn't have an immediate answer, he would diligently find the information and get back to me within 24 hours or less. His responsiveness and dedication were truly commendable, providing me with peace of mind throughout the entire process. I highly recommend Greg to anyone seeking a reliable and efficient divorce attorney. His expertise and caring nature truly made a difference in my case.
Dee williamson
July 29, 2023
Just wanted to stop and leave a review for Andrea Banks. She is hands down amazing. So amazing that when she switched law firms I followed and glad I did. From the time I became her client she was nothing but helpful and compassionate about my situation. I was super nervous at first and she gave me my voice during my divorce process. I could write a book about this amazing attorney. But I'll just say if you hire her you will not regret it you'll be in GOOD HANDS!!!
Cassidee Horne
June 29, 2023
I had the pleasure of working with Rebekah during my case for custody for my daughter. Rebekah was wonderful to work with as well as her assistant. They were quick to respond and very professional. Not only did Rebekah succeed in winning my case, but she also superseded anything I was expecting to receive during the case. I am so thankful for her hard work and dedication to my case. Highly recommend her if you are seeking a professional, pleasant and efficient attorney for your family law case.
Caleb and Jamie and the rest of the staff are amazing. I was in need of a divorce practice that would help me with getting out of a disastrous marriage of verbal and emotional abuse by my ex wife. It wasn't easy because she would come up with her own policies and laws. But we all kept our cool, everything went very well and everyone was extremely nice and professional and i am very thankful and grateful to have them as my divorce attorneys because without them i would've been lost. Thanks guys for everything that you did for me.
Elaine Woods
May 11, 2023
I had an awesome experience! The reception area was extremely helpful and friendly. The attorney was great explaining my situation from a legal standpoint. He was young clean cut and quite knowledgeable. He did however, become redundant, but with good cause. He wanted to ensure we had full knowledge of the situation at hand. I really appreciated him regardless of my inability to secure cantor services due to financial restraints. Otherwise, great job canYou law group!
Request a Free Consultation on your Family Law Case or Call Us at (602) 254-8880
Fill out the form below to receive a free and confidential initial family law services consultation. Talk to one of our Arizona family law lawyers and discuss your family law matters today. It's important to talk with someone who truly understands the legal system before making a legal decision, seek legal guidance today.
CURRENT/PAST ASSOCIATIONS & AWARDS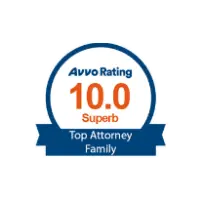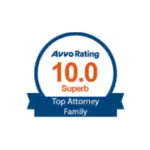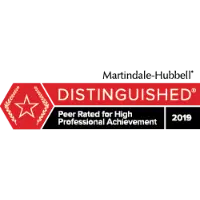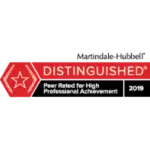 AV-Highest Rated Preeminent Lawyers
Martindale-Hubbell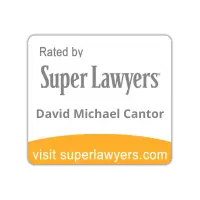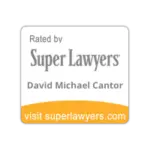 Super Lawyers
Top Family Lawyers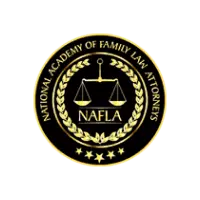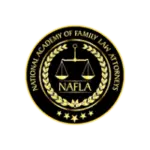 Top 10 Attorney
National Academy of Family Law Attorneys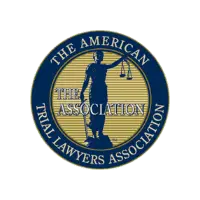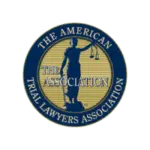 Top 100 Trial Lawyers
American Trial Lawyers Association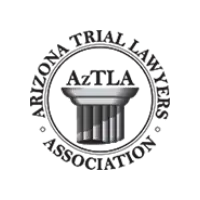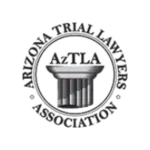 Sustaining Member
Arizona Trial Lawyers Association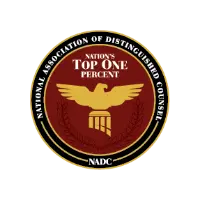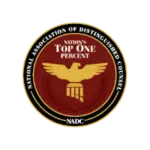 Top 1% Attorney
National Association
of Distinguished Counsel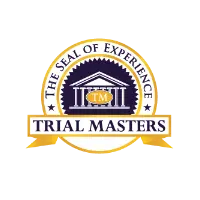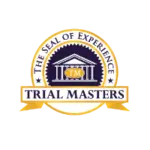 Charter Member
Trial Masters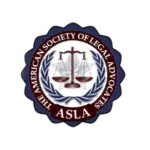 Top 100 Lawyer
American Society
of Legal Advocates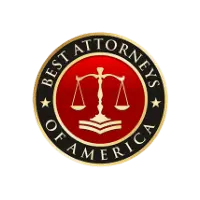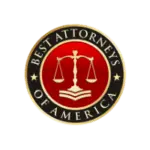 Lifetime Member
Best Attorneys of America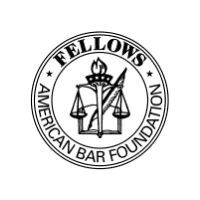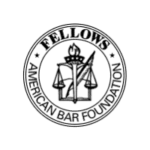 Member
American Bar Foundation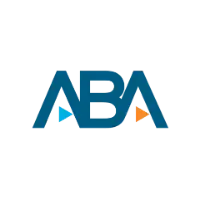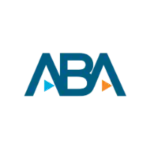 Member Since 1989
American Bar Association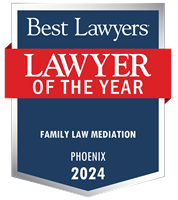 The Best Lawyers® in America 2024
Best Lawyers – Family Lawyer Arizona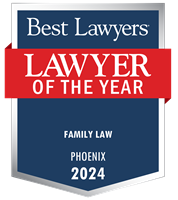 The Best Lawyers® in America 2024
Best Lawyers – Family Law Mediation